Manual upload
After signing into the federal invoice submission portals, you can upload e-invoices that you have created using an external system and submit them to your invoice recipient.
The web submission method and the upload method are recommended if you do not have your own software for creating e-invoices or do not need to submit large numbers of e-invoices.
Manual upload in the ZRE
In the ZRE, you can do this by clicking the button "Submit invoice" on the invoice dashboard.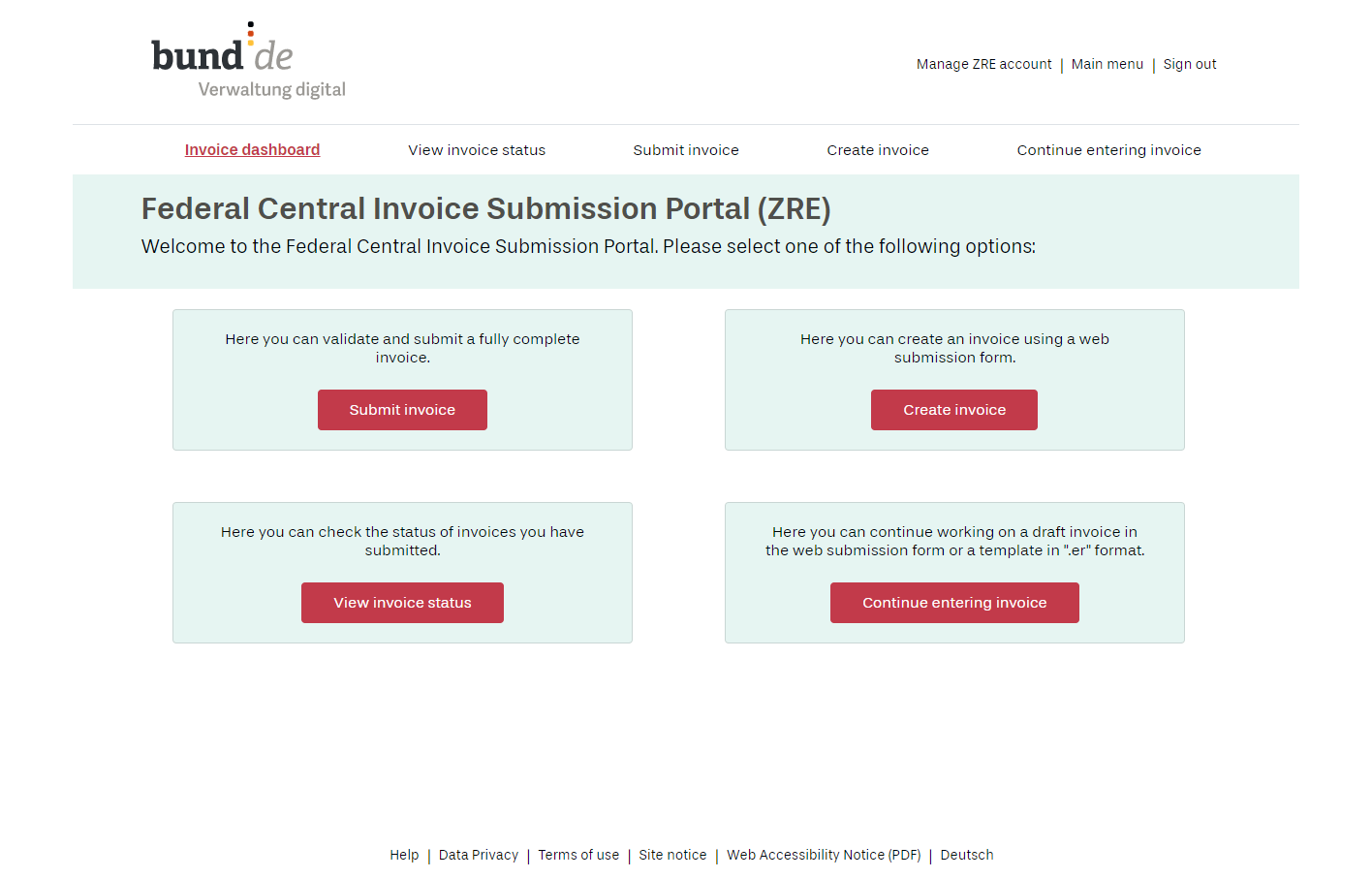 Manual upload in the OZG‑RE
In the OZG-RE, you can submit e-invoices created in XRechnung standard by clicking the "Start" button in the box titled "Submit externally created invoice".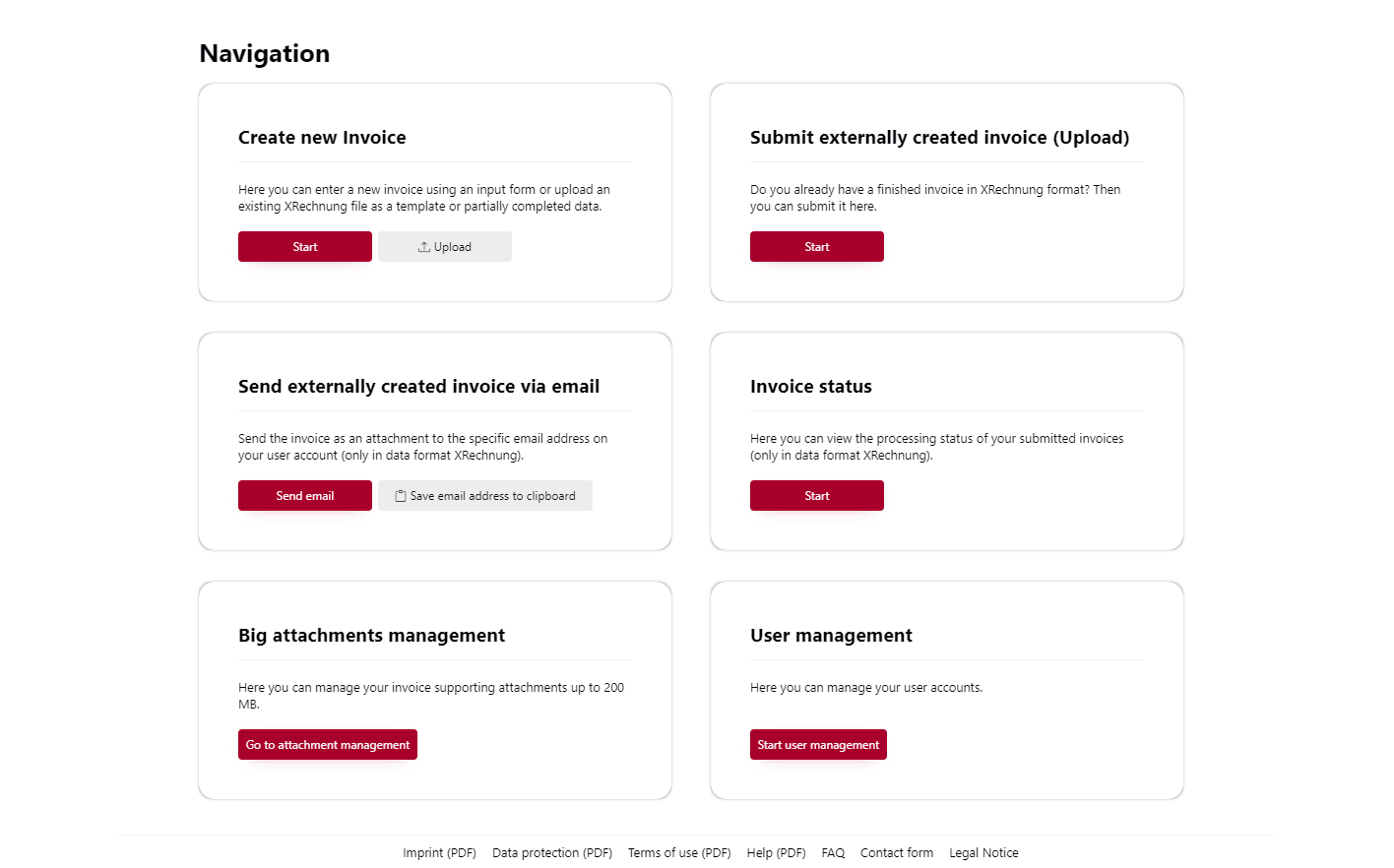 Further details on the steps involved in transmitting e-invoices by manual upload can be found in the ZRE and OZG-RE operating guides, available in the library.